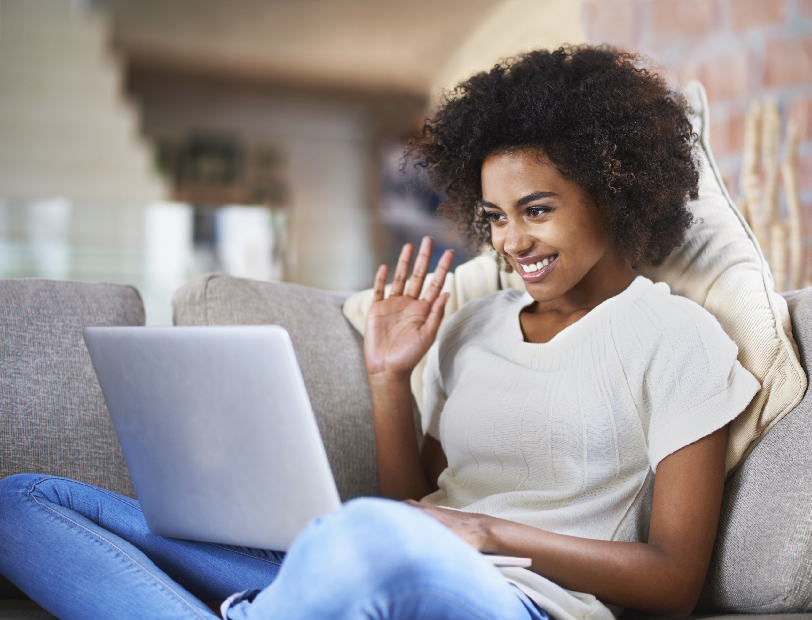 Thanks to our hyper-connected digital world, brands today must put their smartest, most charming selves forward in order to create memorable connections, and offer unique solutions for customers. From instant resolutions to intelligent and personalized service at their fingertips, the modern consumer demands far more from their favored brand in exchange for their loyalty. As a result, businesses are stepping up their communication game –not just by being available anytime and anywhere, but also by going the extra mile to make their customers' day.
For many of us, dealing with customer service teams can be a nightmare, but, from a brand's point of view—it's critical to turn that prospective nightmare into a positive experience. Not only can a single bad experience translate into a loss of a customer, but a negative reputation also dissuades prospective customers from making purchases.
Consider the case of Delhi-based corporate lawyer Krisshna Sarswat. About three months ago, when the infuriated 26-year-old tried to lodge a complaint on food-ordering app Zomato, he had no inkling of what lay in store.
"I was very hungry, and my order was taking longer than usual to get delivered. The customer care 'bot', however, responded very sweetly and even flirted with me. When I said, 'I want to break up', it said, 'Nooo, I can't lose you'," laughs Krisshna.
The chat went viral on social media, and Krisshna even ended up getting Rs. 400 credited to his Zomato Wallet. "Even today, the incident puts a wide grin on my face," he adds.
More often than not, customer service essentially boils down to individuals—that one person on duty—whose training, initiative, and presence of mind, can either make or break the customers' day.
A pinch of humor
Handling a disgruntled consumer with humorous, witty replies is a trend, catching on quickly among many brands. A few years ago, an online conversation between a representative of e-commerce major Amazon and a customer, had all Marvel fans in splits. While looking into a book order that had somehow got messed up, the executive, apparently called 'Thor', role-played with the buyer who named himself 'Odin'.
"Thor, my son. Agony raises upon my life," the customer wrote.
Responding to this, 'Thor' wrote, "This is outrageous! Who dares defy The All Father Odin! What has occurred to cause this agony?"
Another time, an employee of British travel application, Skyscanner, became an internet celebrity after she responded to a glitch pointed out on the website by a consumer.
"Just wondering what you'd recommend I do during the 47-year layover your website has suggested?" James Llyod, the customer, wrote on Skyscanner's Facebook page, after he noticed that the website suggested that he take a 4,13,786-hour and 25-minute layover at Bangkok's Suvarnabhumi Airport on a trip from New Zealand to London.
That's when Jen, the company's social media manager, stepped in. She not only offered to look into the mistake, but also offered a few suggestions as to how James could spend all those 'years'.
"Unless you're a huge fan of The Terminal, I'd probably recommend spending those years outside the airport, so here are a few suggestions…..a cruise on the Chao Phraya river, become a Tai Chi expert….," wrote Jen.
The longest call ever
If you want to learn something incredibly inspiring, hear this: on June 11, 2016, Steven Weinstein, a call-centre employee at the online shoe and apparel brand, Zappos, undertook a customer-service call that lasted a whole 10 hours, 43 minutes. The customer initially called to enquire about a few products but ended up talking to Weinstein for several hours after.
Based out of the company headquarters in Las Vegas, Weinstein reportedly took only one break during the 11-hour period, while his colleagues got him snacks and water when required. His call broke the previous record set in a similar situation – by Amazon representative Mary Tennant in 2012 (her call lasted 9 hours, 37 minutes).  Weinstein admitted that he didn't stay on the line for so long "just for the sake of breaking" the record — he simply wanted to impress his customer.
Something that all brands and customer care executives can learn from the executive at Zappos is the importance of putting customers before everything else, be it for a crucial and complicated query or a simple chat.
Customer service has come a long way since the days of waiting endlessly on hold in a call center.  Today's brands know the value each and every customer brings to the business and are working to build customer experiences that go above and beyond to be more efficient, more intelligent and tailored to each individual.  Technology is playing a huge role in this transformation.   There are more engagement channels than ever before with live chat, social media, mobile and even artificial intelligence becoming cornerstones of how customers communicate.  The key for brands is to not only support these channels, but do so seamlessly so that customers can move from channel to channel – with context – allowing service teams to have a 360-degree view of the customer's journey so they can best help them.  
That's where Bold360 by LogMeIn comes in.  Working to revolutionize digital customer service, the Bold360 family combines popular engagement channels, support tools, a unified interface and next-generation artificial intelligence to bridge the gap between customer and vital business information, helping companies deliver the immediate and personalized results consumers – like those mentioned above -- expect.  By delivering fast and frictionless engagement, Bold360 not only increases productivity for businesses, but also empowers agents to find new ways of servicing clients; in turn, helping them create funny, endearing, and memorable connections with their customers.
Discover smarter, more personalized engagement with your customers with Bold360. It gives your business a complete view of all customers in real time, so you can deliver exceptional experiences across any channel or device.
loading