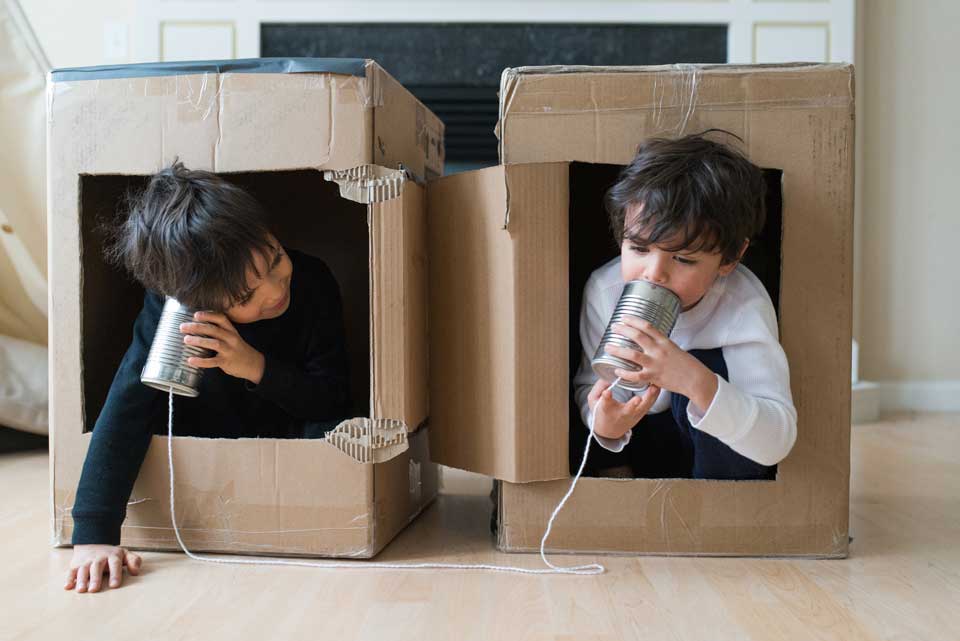 In today's world, customers want to be able to interact with a company in a way that parallels their other communications. They want to text, they want to message and, if they have to pick up the phone, they want their history with the company to be immediately available to the agent. The article explains the paradigm shift in customer engagement and how companies around the world are harnessing digital tools and technology to know and serve their customers better.
You recently purchased a shirt that had a torn button. How do you intend to register a complaint? If you bought the product from a store, you would probably have to visit it again to return or exchange the shirt. If you got it online, you would know what to do – call up the company or shoot a mail to customer care stating your grievances.
Technology has revolutionized the way we communicate. Today, buyers are more informed and compare products online before making purchases. Businesses are being carried out on mobile phones, apps, websites, and social media. While both offline and online experiences go a long way in influencing consumer behaviour, trends indicate that technology has enabled companies to know their customers better and deliver on their needs. For instance, brands nowadays take to online forums to seek feedback from customers after or before launching a product. Ad wizard Roy H. Williams once famously said, "The first step in exceeding your customer's expectations is to know those expectations."
Brands are harnessing technology to gain such insights and build a sustainable relationship with their customers. Here is a look at what customer loyalty means in the digital age.
More informed choices
Most company websites furnish content that is interesting for consumers. The stories revolve around the products offered by the brand and other customer-relevant information so that people can make more informed purchases. For example, if you are planning to buy an Apple iPhone, you can visit the company's website to learn about the various features of the product. Similarly, if you are planning to invest in a health insurance policy, expect to find various health-related stories on the respective company's website. Without this accessibility, customers would have to depend on word-of-mouth recommendations to make purchases.
Quick redressal of complaints
With the technology boom, it is so much easier for customers to register their grievances with companies. Before lodging a complaint with the consumer court, people have the option to go vocal on social media platforms such as Twitter and Facebook. In most cases, companies take these comments seriously, as negative words can spoil the reputation of the brands. According to government data, e-commerce firms resolved grievances in 77% of cases. Many companies, such as Amazon, even contact their customers to gather feedback on the products purchased. Further, many company websites give consumers the option to review a product. A study conducted by AC Nielsen and AbsoluData states that nearly 40 million Indians use the product review feature to inform others about their purchase decisions.
Personalised experiences
Technology has enabled companies to create personalised experiences for customers at every point of interaction. For example, e-commerce majors such as Amazon, Myntra, and Jabong send personalised e-mails to their customers depending on their browsing history and recent purchases. So, if you recently bought a book by Danielle Steel from Amazon, expect e-mails suggesting books of similar genres or by the same author. Or, if you bought a pink skirt from Jabong, expect e-mails suggesting tops that you could teem it with.
Sample this: Purplle, an online company that offers beauty products in India, quizzes every first-time user to know their preferences and accordingly recommends products. Recently, Uber added two new features – 'in-app chat' and 'multi-destination' – to its app to enrich user experience. While the first service allows riders to provide information about their exact locations without incurring any charges, the other enables users to add multiple stops along their routes. Even social networking website Facebook displays only relevant updates on a user's page.
A humane touch
Technology has done a commendable job in fostering emotional ties between companies and customers. For example, cab aggregator Uber Technologies Inc. has been making ad films inspired by real rider and driver-partners. The stories highlight how technology has empowered people in everyday situations and how riders conceive of Uber as a brand. Further, many e-commerce companies offer coupons, discounts, reward points, and free merchandise to customers who make frequent purchases from them. For example, Amazon launched its paid loyalty programme called 'Prime' that provides free and faster shipping, online video and music streaming, and cloud streaming, among others.
The way forward
The world over, a large number of companies like Apple, Microsoft, Skype, and Amazon are embracing the capabilities of artificial intelligence (AI) to engage with customers. AI is the ability of machines to perform functions that otherwise need human intelligence. AI tools such as chatbots, virtual personal assistants, and voice-activated apps offer more personalised experiences to users and ensure that they find what they are looking for. For example, shoppers can be told which shirt can be matched with a pair of trousers, or which car has the best mileage. AI also offers communication channels to consumers based on their age, such as a telephone call, email, social media, or chat. The idea is to save time by providing quick intelligent solutions to basic queries, cover up for a shortage of manpower to handle consumer complaints, and cut costs for companies.
Discover smarter, more personalized engagement with your customers with Bold360. It gives your business a complete view of all customers in real time, so you can deliver exceptional experiences across any channel or device.
loading