For enterprises looking to save time and foster employee engagement, cloud-based HR solutions are a crucial next step.
Managing Human Resources is not just an administrative function anymore. Disruptive forces have changed the way businesses are managed and it is compelling HR to modernize its functions and scope as well. HR today faces the task of creating a digital workplace that meets the needs of a digital workforce, and is capable of innovating, collaborating and meeting the new challenges of doing business.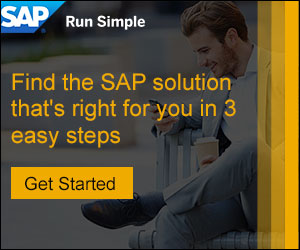 "HR's role is expanding beyond its traditional focus on talent management, process, and transactions. HR is becoming an innovative consultant with a broader responsibility to design, simplify, and improve the entire employee and candidate experience," says Deloitte in its 2016 Global Human Capital Trends report.
As most big businesses around the world take their HR functions to the cloud, the pressure is mounting on Small and Midsize Businesses (SMBs) to do so as well. Moving to the cloud has immense organisational as well as technological benefits. It can help centralise HR, decrease administrative overhead, boost productivity and cut costs. For SMBs looking to save time and foster employee engagement, cloud-based HR solutions are a must.
Less paper, more work
A big advantage of the cloud is that it helps in centralising data. It can consolidate siloed information by creating a single employee record, and provides similar user experience for all employees. It also makes employee information easily accessible since it has to be entered once on a single location, and can be used by different departments. It doesn't just reduce paperwork but helps in talent management and has the ability to radically transform the company culture.
Integrated cloud based solutions can also help businesses save money as they can be easily updated at minimal or no cost. Cloud transition reduces the cost of system upgrades, as the provider usually manages most upgrades. For SMBs, a cloud solution to HR, will ensure excellent delivery of HR services and place them better for scaling up.
There are companies around the world that have benefitted from adoption of HR cloud in various ways. Sample this – Schindler, a Swiss provider of elevators, escalators, and moving walks, adopted SAP SuccessFactors Solutions, as it needed an effective way to retain its top talent, maintain high employee engagement and develop functional expertise in order to keep growing its business in a profitable way around the globe – especially in Asia.
The company now has one talent management process in 50 countries, 40 countries are live with SAP Success Factors Recruiting. It has also increased efficiency and cost savings in HR, improved internal hiring, and seen faster hiring especially in high-growth markets.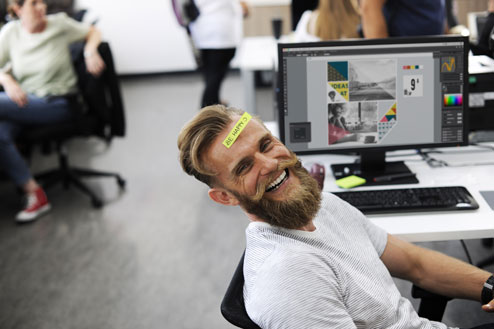 Source- Pexels.com
A new workforce
HR consulting firm Mercer writes that technology advances are re-shaping value chains, making people and information more accessible, and re-defining how work gets done.
"The changing demographic profile of employees and shifting expectations of the work experience are challenging the traditional model of what it means to "go to work," Mercer says.
As more digitally savvy and native millennials become part of the workforce, HR will have to use analytics to understand their individual needs and provide customised solutions through mobile and other platforms. A multi-generational and real-time workforce means that HR services must be adaptable, quick and easy.
A cloud-based system can meet these needs, and ensure that the workforce has easy access to applications in a secure environment, while cutting time used in juggling multiple platforms.
Simplifying recruitment
The recruitment process for a lot of SMBs is still a clunky, slow process, which means that they might be losing out on the best talent in an already competitive market. The job market today is fast and competitive both for the employees and the recruiters. Job seekers are used to swift correspondence from prospective employers, and inefficiency in the process can deter good talent. Companies that want to attract the best talent need to be fast and competitive – and cloud-based HR can help them with that.
Cloud can optimise the recruitment process. Instead of arduous to and fro communication between various departments while hiring, cloud can help streamline the process. It can make the process for reviewing applications and providing comments, easy for the managers.
SAP solutions are especially designed to help simplify the recruiting and onboarding processes for small and medium businesses, and lay the foundation for employee success.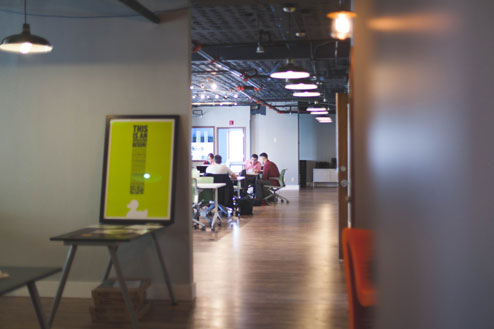 Source- Pexels.com
Collaboration
An article by McKinsey says that in most organizations, teamwork will be more important and valuable than ever.
"In both scientific discovery and commercial innovation, for example, the size of innovating teams has grown larger and the skills brought together are more diverse than ever. This is because, as knowledge expands, expertise both deepens and narrows—necessitating collaboration across fields to produce great results," McKinsey says.
As the way we work changes, employee collaboration has become essential for workplaces and it can have multiple benefits. Cloud HR solutions ensure that there is easily accessible and agile platform for employees to engage and collaborate.
The SAP Jam Collaboration, for instance, can bring people, information, applications, and processes together. This solution adds social collaboration tools to the HR processes – making it easy to drive employee engagement and reduce training costs.
Learning and Development
Data from multiple research suggests that lifelong learning is an essential 21st century skill. The World Economic Forum says it is good for your health, your wealth, your civic engagement and your family's future prospects. It prolongs your independent life and enriches your quality of life.
"For companies, investing in worker skills makes sense too – it promotes flexibility and creativity, problem-solving, teamwork and an increased sense of agency among staff, making them happier and more productive," says an article by the World Economic Forum.
SAP's learning, Development and Collaboration solutions can support small and midsize companies in promoting collaborative learning and development enterprise-wide. It helps the employees gain skills they need to drive the business forward.
HR is evolving fast and there are various tools on the Cloud to help it in that process. Cloud solutions can assist SMBs in aligning HR with their overall business strategy, and bringing it out of the confines of the back office.
SAP's exclusive solutions for SMBs help you take complexity out of running your business, so you can focus on growing your company. To gain customized insights that work for your unique business needs, simply leave your details below.