From going the extra mile to learn about customer preferences to harnessing technology to expand into new markets, it's time for companies to explore different avenues so as to stay ahead of the rest.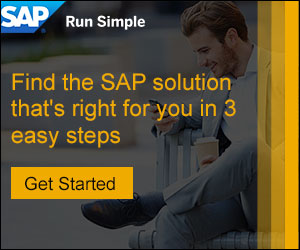 Setting aside goals that will boost a company's productivity is every business leader's dream. But, figuring out what works best and what doesn't, is no mean feat. For small and midsize businesses (SMBs), which are considered to be the backbone of the global economy, it is especially important that they adapt and innovate quickly to sustain themselves in the digital era. They may have reached a certain stage, and made a name for themselves, but further growth is not possible if they depend only on age-old methods to function.
"Business Goals for Small and Midsize Companies and How to Achieve Them", a white paper brought out by software enterprise giant SAP, lists top 10 business objectives that modern-day SMB leaders strive to achieve. From going the extra mile to learn about customer preferences to harnessing technology to expand into new markets, companies today are exploring different avenues to stay ahead of the rest. Read on to know more.
1. Building customer engagement
Kevin Stirtz, author of More Loyal Customers, says, "Every contact we have with a customer influences whether or not they'll come back." It's unlikely that a new visitor to a company's website or store will automatically buy its products. Businesses need to first engage with their customers, and on multiple platforms—phone, social media, online chat—to ensure that they stay interested. A study by American technology firm Aberdeen Group Inc. states that companies with the strongest omni-channel customer engagement strategies retain an average of 89% of their customers compared to 33% of firms with weak omni-channel strategies. An efficient customer acquisition process also entails making use of technologies such as machine learning and the Internet of Things (IoT) to gain better insights into customer needs and preferences.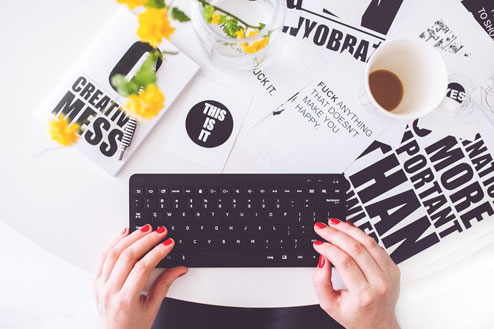 Source- Pexels.com
2. Improving revenue growth
Knowing how to sell a product is something that requires planning. There's no surefire way; companies need to constantly devise strategies to ensure that they keep generating sales. For example, data analysis allows businesses to offer features such as upselling and cross-selling, thereby increasing its revenue. While the former encourages customers to purchase a comparable higher-end product than the one in question, the latter invites consumers to buy related or complementary items. Taking advantage of cloud computing, which is basically delivery of services over the internet, companies can also reduce the risk associated with tackling new market opportunities.
3. Increasing productivity
How do SMBs analyze huge volumes of data on the fly? After all, time management is crucial for scaling productivity. The solution lies in using in-memory computing. The latter involves storing data in specialized serves instead of databases that run on slow disk drives. As a result, companies can access a vast load of information at the click of a button, and take decisions quickly. Workflow automation is also an effective tool to save time and cost, as businesses then don't need to depend on processes that require human intervention. Firms should also routinely monitor their key performance indictors to identify areas that need improvement.
4. Reducing costs
For SMBs, even a slight reduction in expenses can have an impact on profitability. An easy way to enable that is by cutting costs on IT ownership. Integrated software solutions that take care of all major business processes are the way forward. When it comes to lowering costs associated with finding suppliers, advanced collaboration tools, and business commerce networks are of great help. Additionally, companies can reduce expenditures by reducing their staff overhead and modernising their marketing efforts.
5. Maintaining quality
While growth spells good news for any business, it is also important to ensure that the quality of the product or service is not compromised. This is especially true for SMBs expanding internationally, when they should choose technology from vendors who understand global requirements and provide solutions that help companies stay compliant. SAP Business One is one such software that has benefited many firms worldwide. In-Kyu Song, an employee of South Korea-based Seojin Chemical Co. Ltd, says, "With the introduction of SAP Business One, we have a 64% improvement in business efficiency. We have completed all preparations to enter the world market." All SMBs should also develop a technology roadmap to gain a competitive edge over companies that aren't as innovative.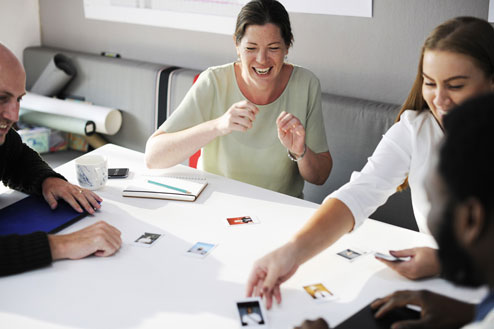 Source- Pexels.com
6. Nurturing innovation
Innovation isn't only about coming up with new ideas. It is about ensuring that these are aligned with the company's goals. It is also about exchanging knowledge using collaboration tools. A survey conducted a few years ago revealed that only 43% of employees thought that their bosses were open to unique ideas. For a SMB leader, therefore, it is important that he/she is the first one to declare innovation as the key agenda. Is the firm looking to improve its customer service? Does it intend to propel its revenue growth? Demarcating areas that need transformation helps. Closely monitoring new market developments, including what competitors are doing, is also an effective way to stay aware of new opportunities.
7. Promoting customer loyalty
Will a customer continue to make purchases from a company if he/she had a previous unpleasant episode? The answer is no. According to this survey, 50% of consumers would use a brand more frequently after a positive customer experience. The easiest way to make sure that customers prefer one company to the other is by being available for them round-the-clock. Whether they have a grievance that needs immediate redressal or a query related to a product, listening to consumers goes a long way in ensuring that companies never lose them. Offering loyalty programmes and discounts, as well as seeking feedback before and after a purchase, also helps build better relations with customers. For instance, Snow Peak, a Japan-based lifestyle brand, uses two SAP tools to know its customers better. "SAP Hybris solutions enable us to make use of our customers' buying histories, and SAP Predictive Analytics software guides us to make the right product suggestions that fit their profiles," says Tohru Yami, president, Snow Peak.
8. Letting the cash flow
One of the most common causes of business failure is a slump in cash flow. Therefore, all SMBs should keep a strict tab on where their money goes. To begin with, companies should establish a day sales outstanding (DSO) goal. DSO is a measure of the average number of days that it takes a firm to collect payment after a sale has been made. Additionally, developing a clear customer credit policy and following up on overdue payments are some of the ways by which companies can boost their cash flow. Reducing inventory and resource requirements are also cost-effective initiatives.
9. Motivating employees
"How engaged an employee is affects customer behaviour, as employee engagement leads to happier customers who buy more and refer companies, products, and services more often," says best-selling author Kevin Kruse. Employees who are motivated also tend to be more regular in office and try their best to help their companies succeed. According to the UNC Kenan-Flagler Business School, organisations with highly engaged employees have an average 3-year revenue growth 2.3 times greater than companies whose employees are engaged only at an average level. SMBs should, therefore, invest in employee development through regular feedback and coaching. Facilitating knowledge sharing among employees, managers, and experts also boosts productivity.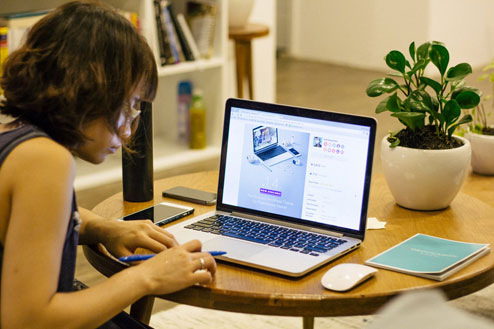 Source- Pexels.com
10. Enhancing one's competitive edge
When it comes to gaining a leg-up in the marketplace, businesses need to disrupt traditional business models. In other words, growth is not possible without a digital transformation. For example, using data analysis, SMBs can track critical information about competitors, prices, and discounts. Data analysis also allows companies to enhance customer experience and keep a tight control on cost. Firms should also be ready to scale quickly and flexibly to meet new requirements as they grow.
Simplifying business
Achieving the above goals becomes easier with SAP, which offers the right solutions to simplify business. Using SAP's technology, SMBs can stay focused on getting new customers, track their performance, outmaneuver competitors, and equip employees to make more informed decisions. With SAP, businesses can connect every person and process – from finance and expense reporting to procurement and inventory – into an integrated engine that can scale efficiently, control costs, and manage compliance. Sample this: using SAP's business intelligence platform BusinessObjects, jewellery brand P.N.Gadgil & Sons boosted its customer satisfaction level by 90%. Similarly, by adopting SAP's Business ByDesign solution, beauty brand Living Proof achieved a 300% revenue growth.
World-renowned business educator Marshall Goldsmith once said, "What got you here won't get you there." In other words, if people do not change how they do operate, they will keep getting the same results. With SAP, however, it is never too late to start. SMBs will be always ready to seize any opportunity that will drive their way to success.
Read the complete paper here.
SAP's exclusive solutions for SMEs help you take complexity out of running your business, so you can focus on growing your company. To gain customized insights that work for your unique business needs, simply leave your details below.