The manufacturing industry in India has gone through various phases of development over time and promises to be one of the highest growing sectors in coming years. Buoyed by freely flowing foreign investments and rapid growth in consumption, the Make in India story has weathered international headwinds like rise in oil prices, geopolitical difference, changes in internal policies, and administrative challenges.
While the sector has been registering growth in recent times, perhaps the main challenge has been to become globally competitive in terms of both cost and quality when compared to South Asian counterparts such as China, South Korea, and Taiwan.
Between 2012 and 2018, India's services sector boomed at a rapid pace of almost 7 percent. During the same time period, manufacturing saw a growth of about 4 to 5 percent, according to the Industry estimates and reports.
The Government of India wants to grow the share of manufacturing in GDP from 15% to 25% in the next 5 to 10 years. GDP today is around 2.2 trillion dollars: 15% of that is around 300 billion, which is where we are today. We will need a capex investment of 2-3 times of that amount. So, trillion dollars of capex is required to drive this manufacturing GDP growth.
There is a growing realization that a development strategy focused on manufacturing will help create jobs and improve living conditions, and offer direct benefits for skill development, education, and much more.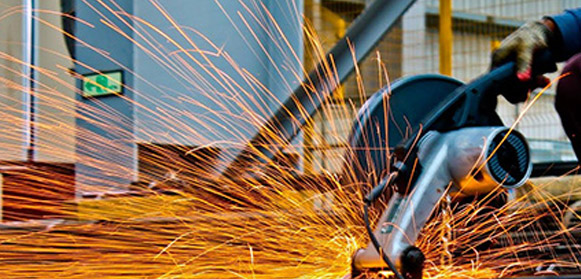 Image: Pexels.com
As India becomes increasingly connected, digitalization – using digital technologies to transform business operations – is a key differentiator that will enable companies to remain competitive. Digitalization promises lower costs, improved production quality, flexibility and efficiency, shorter response time to customer requests and market demands, and also new and innovative business opportunities.
The digital enterprise is already a reality, and companies are pursuing its benefits and opportunities through digital transformation, which requires seamless integration of big data along the value chain. Initiatives like Industry 4.0 and the Internet of Things (IoT) are being driven by billions of intelligent devices generating massive volumes of data. Turning this data into value is a critical success factor. Siemens is addressing these challenges across business verticals with digitalization.
The integration and interplay of product lifecycle management (PLM), factory automation, and digitalization, which forms the basis of Industrie 4.0, will be the key to the sustainable progress of the manufacturing sector, equated as the future of manufacturing (FOM).
According to estimates, India needs to create 10 million new non-agricultural jobs every year to stay at its current unemployment level of 7 percent. While this task may seem daunting, certain industries have achieved remarkable success of transforming themselves into globally competitive companies in recent times.
India's rapid rise in the global auto industry is one good example of its manufacturing success. From a having just a handful of indigenous automakers a few decades back, India is now the sixth-largest automaker in the world. Companies like Hyundai, Ford, General Motors, Suzuki, Mitsubishi, BMW, Mercedes Benz, Volkswagen, Skoda, and Audi manufacture in the country now, churning out 3.8 million cars a year and thus nearly matching up to South Korea, an automotive powerhouse. In the process, it has created 25 million jobs between 2006 and 2016, according to the Society of Indian Automobile Manufacturers (SIAM). It also accounts for 7 percent of the country's Gross Domestic Product and employs, directly or indirectly, around 19 million people.
This success story is testimony to the fact that manufacturing competence at a global level, just-in-time production and more broadly, rapid industrial growth, is possible in this country.
India has achieved similar success in manufacturing medicines and more recently, in its electronics industry. The electronics industry has become one of the fastest growing ones, and is expected to be worth $400 billion by 2020. In the process, it has helped provide sustainable living opportunities to the expanding population.
Stories such as these hold a vital lesson for the world's fastest growing major economy – that the full potential of India's manufacturing sector can be unlocked if industries adopt cutting-edge technology and innovative ideas to create products which are competitive not only cost-wise, but also in quality.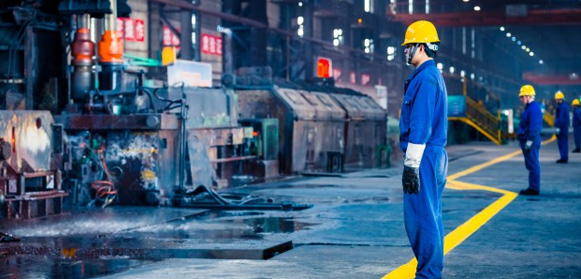 Image: Pexels.com
While some of the large businesses in India have been quick to transition into this digital world, majority of the Small and Medium Enterprises (SME) in the manufacturing sector are yet to put these digital technologies to work. Digitalization also has great potential to play a pivotal role in the growth and success of SMEs. SMEs are the backbone of industrial development.
Through digitalization, SMEs can enhance efficiency, reduce cost of production, minimise manufacturing defects, and shorten production time. With this, they can not only meet international quality standards but also strengthen their position as competent suppliers for the global market.
Innovation and modernization across the value chain will play a key role in Indian manufacturing success. This means that companies need to encourage new ideas not only in their R&D, but also in their factories. The key to new value creation will lie in technologies which can lower costs, improve quality, flexibility, and efficiency, and reduce time to market.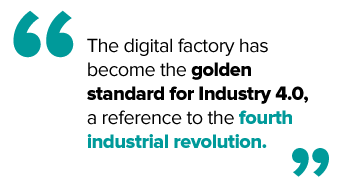 Industry 4.0 will result in new ways of creating value and novel business models. It will transform the design, manufacture, operation and service of products and production systems. Connectivity and interaction among parts, machines, and humans will make production systems as much as 30 percent faster and 25 percent more efficient and elevate customization to new levels.
Digitalization will majorly impact and redefine the 'productivity' criteria and measure owing to digital real-time supply chain, digital product definition and digitally crafted and run production lines.
The digital factory has become the "golden standard for Industry 4.0", a reference to the "fourth industrial revolution" comprising cloud computing, the industrial internet of things and factory automation. In another 15-20 years, we can visualize Industrie 4.0, the optimization of production through cyber-physical systems. The Future of Manufacturing (FoM) combines the virtual and real world to get a holistic view of the complete value chain. This is done by combining high-performance software with state-of-the-art hardware and digitizing the product development and production.
In 2017, Siemens India inaugurated its showcase digitalized Low-voltage Switchgear factory at Kalwa. The globally-benchmarked factory is capable of producing more than 180 variants at the rate of one product every nine seconds. Products at the plant communicate with machines and all processes are optimized for IT control, resulting in a minimal failure rate. The production methods deployed at the plant are a visionary model for the future of manufacturing: end-to-end digitalization where the real and virtual worlds merge in "Digital Factory".
Digitalization of manufacturing offers a special opportunity for Indian industries. As the world is moving towards industry 4.0, India will also have to move with it if 'Make in India' has to succeed. This will mean that we have to adopt and adapt new technologies in our manufacturing right through our supply chains. Digitalization must be a top management priority on two levels: On the one hand, companies need to align what they offer to reflect Industrie 4.0 and add digital solutions and services to their portfolio. On the other hand, they must undergo transformation and gear their internal processes to meet the requirements for digitalization.
Highlight: The Siemens Approach to Digitalization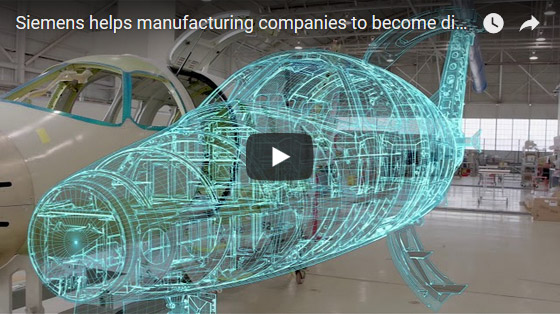 The Siemens concept of Digitalization for Industry is designed as a holistic closed loop approach, stretching over the complete manufacturing value chain right from product design to digital services.
The German engineering firm has a presence in each stage of this production chain. With its Digital Enterprise (DE) suite, companies can digitalize and integrate their entire manufacturing value chain, including suppliers. The DE suite consists of Product Lifestyle Management (PLM), Totally Integrated Automation (TIA) and Manufacturing Execution System (MES) portfolio that improves productivity, efficiency, quality and flexibility of the entire manufacturing process. Used along with MindSphere - a Siemens cloud-based, open IoT operating system, businesses can connect products, plants, systems, and machines, enabling them to harness the wealth of data generated by the Internet of Things (IoT) with advanced analytics.
MindSphere's open Platform-as-a-Service (PaaS) capabilities delivers a wide range of device and enterprise system connectivity protocol options, industry applications, advanced analytics and an innovative development environment that utilizes both Siemens' open capabilities along with access to AWS cloud service.