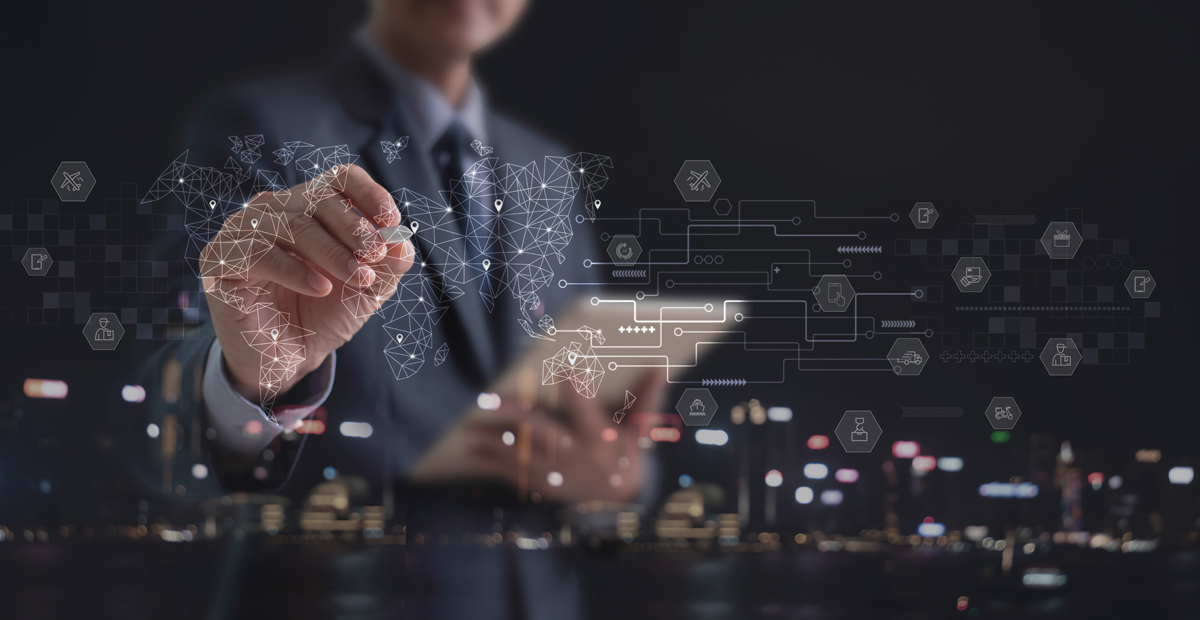 How can businesses foster continuous innovation? Follow these five guidelines!
Studies show that when disruption hits, companies that invest in innovation outperform the market by up to 30%. This is why executives prioritize innovation above all else. However, traditional business applications prove to be a bottleneck to continuous innovation because of unstandardized systems and dated technologies.
Oracle provides a single platform for innovation that addresses all these problems to facilitate constant innovation. The integrated suite of enterprise cloud applications are designed to support the entire innovation lifecycle—from capturing a high-value idea to developing, planning, manufacturing, and maintaining products and services. It leverages and analyzes data from connected devices, products, factories, and customer feedback to provide the velocity needed for continuous product, service, and business model innovation. The platform enables businesses to unlock the five keys to continuous innovation.
Develop
Turn your best ideas into valuable innovations by engaging both the workforce and key suppliers directly in the innovation process. This fosters a culture of creativity, makes innovation more structured and collaborative, and aligns innovation with the stakeholders' strategic goals. value. The best innovators are able to leverage analytics and tightly link feedback from their customers, products, and factories to help promote winning ideas into successful development projects.
Plan
In a 2020 spotlight survey on resiliency, IDC estimated that companies without a single, collaborative supply chain platform can find themselves spending 10% more on innovation with 42% longer product lead times. This makes a unified platform a must-have for continuous innovation. It enables a 360-degree view of data and enables supply chain planners to accurately align their supply with forecasted demand and optimize their costs to manufacture. Creating a symbiotic relationship between teams, such a culture of innovation helps bring your best ideas to market faster while optimizing them and your supply chain.
Source
According to McKinsey & Company, leaders in supplier development and innovation often find ways to unlock significant new sources of value, beating industry trends by 2x in growth and achieving nearly 5% greater profitability. Strategic supplier collaboration helps unlock new opportunities by implementing a single end-to-end solution to standardize how your business collaborates, sources, qualifies, and integrates suppliers into the process. Proactive supplier management allows companies to become more resilient and innovative to keep customers satisfied and pave the way to competitive advantage.
Make
Businesses should aim to produce personalized offerings to meet customer needs quickly and continuously. Manufacturers need to leverage capabilities such as Internet of Things (IoT), artificial intelligence, and robotics to tie together customer, product, and factory feedback across the value chain to maximize efficiency since visibility and collaboration across the innovation cycle and supply chain network is now foundational to success. With a single platform for innovation, manufacturing organizations can better understand what customers want and then design, produce, and deliver products to market more quickly.
Serve
There is a need for businesses to prioritize feedback, so they are able to continuously maintain, deliver, and monetize services. Since nearly everything can be offered as a service—from streaming music to heavy equipment to software, this shift to "anything-as-a-service" offers a better way to predict revenue, generate customer loyalty, and provide a steadier flow of aftermarket service work. This approach also equips your business' field service teams to deliver the right service every time.
In conclusion
Innovation starts with having a customer-centric vision. Bringing that vision to life and unlocking continuous innovation—from an idea to a service—requires a unified platform. This offers the clarity and applications you need to always deliver state-of-the-art, quality offerings that captivate your customers and grow market share.
Oracle Cloud SCM turns your best ideas into profitable money-making machines—and keeps them running continuously.
Turn your best ideas into profitable money-making machines—and keep them running continuously with Oracle Cloud SCM. Learn more
Source: Based on Five keys to unlock continuous innovation ebook