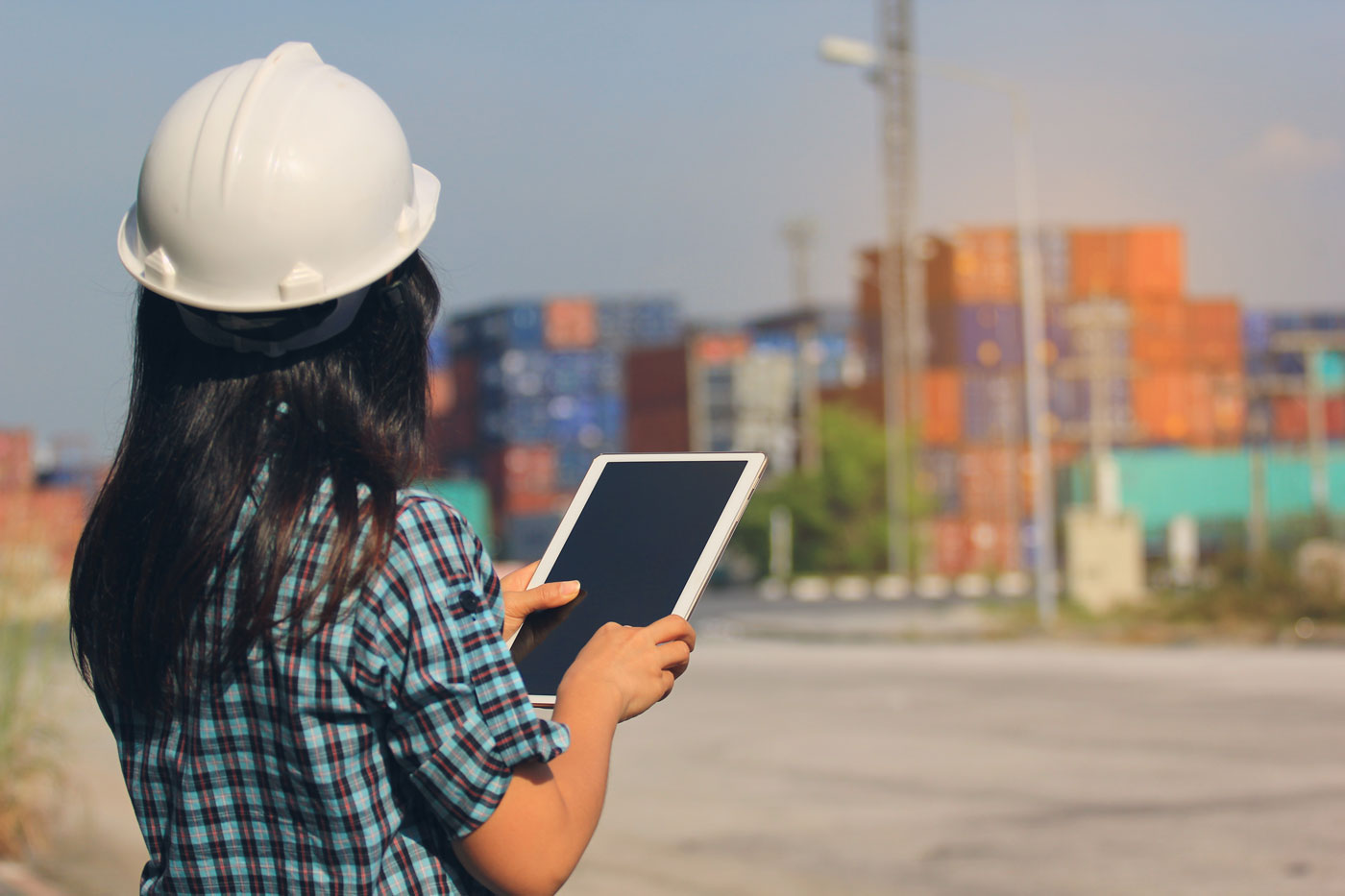 Oracle SCM Cloud is helping businesses in taking faster & accurate decisions through advanced data insights and collaboration
Challenges breed champions - this motto echoes true for brands who adopted lateral thinking to surmount the uncertainties that loomed over the world for a long time. The pandemic took a heavy toll on supply chain management across the globe. But among several not so positive stories, there were companies who succeeded as they adapted quickly to overcome challenges. They were also the ones that realised supply chain performance can improve with insights and collaboration.
Companies like Bissell, Alcar Route SA, Transworld Group, Titan International Inc. and MTN showed us how innovation can help organizations to realise their true potential in the changing circumstances and adapt to suit the new normal. Each of these firms employed creative use of technology, and foresightedness to set an example for the rest to follow.
"Agility and resiliency in supply chain has always been important but this pandemic has been a real test for companies who can survive with a resilient and agile supply chain process. Companies had to react to this crisis almost overnight. They had to change their logistics and distribution process, innovate by creating new products and services, repurpose production lines, and reprioritize supply schedules and in many cases change their business models itself. Most importantly, many of these needed to be done in a remote working model. A digitized supply chain with a work-anywhere accessibility has been the key to success for our customers," shares Hirak Kayal, Vice President, Oracle Cloud Applications Development India, PPM and IoT, JAPAC.
Here are a few interesting examples of how organizations turned the tide and worked towards ensuring a seamless supply chain process:
A 'Bold Decision' From 2018 Helps Transworld Group Ride the Pandemic Wave with Ease
In an interview, Prabhakar Posam, Chief Information Officer, noted how a single bold decision made in 2018 helped the company transition through the pandemic with ease. This decision was that of the Transworld Group of Industries deciding to move its operations online. Delivering end-to-end logistic solutions across 11 countries, Transworld Group moved all its operations to the cloud.
Currently, the company relies entirely on a cloud-based system to record order, alert drivers of their shipments and keeps their customers posted on the status of their deliveries. This has led to an increase in efficiency within the workforce and has improved the customer's experience.
Looking back at the decision, Posam points at how the technologies they were offered by Oracle in 2018 for their digital transformation, have become common-tongue and there is no going back. "After the pandemic, the digital technologies industry will be front ending the businesses and that is the way to operate", he states.
Alcar Ruote SA Does the Impossible With Cloud
The Swiss-based alloy and steel wheel manufacturer, Alcar Ruote SA has set the bar high when it comes to the quality of their products. They value efficiency and understand the need to be ahead of its competition in order to succeed. In 2019, the company realised the need for effective process control and data-driven forecast to address any issues at the earliest, to enhance the quality of their products without affecting the cost.
Integrating Oracle's cloud-based system into their processes helped the company achieve real-time feedback, which was deemed "impossible" with any other non-cloud set-ups. This has given Alcar Route an edge over its competitors, aiding them to make quick and effective data-driven decisions.
In an interview, Mr Stefano Mariani, IT Manager ALcar, adds that along with IoT, Supply Chain Management is vital to its success, as it allows them to respond to the demands of the market in real-time offering them great control and flexibility over their functions. Mr. Mariani states that the company wins in the market because they "are capable of reacting with a very high level of flexibility when something is changing". He counts on "the capability to capture and to compute and react in real time" as "the key factor for the success factor of the future business".
A Quick Online Transformation Brings Bissell Closer To Its Customers
Over the years, Bissell has built a stellar customer base for its floor care products across continents. So when the pandemic hit, the brand had to find new ways to cope with the sudden surge in online orders. So far, Bissell had used a mix of human and technological resources to manage its inventory, but with the increased number of orders, managing the quality and accuracy of the information being cast on its website became critical.
Since Bissell had leveraged multiple Oracle on-premise systems, the company decided to count on Oracle's Cloud SCM to improve its existing PLM system. The system allows them to gain accurate forecasts and aids them in demand planning and data-driven decision making. Adding Master Data Management (MDM) to the PLM system also gave the company greater control over the consistency and accuracy of product information available across its channels.
The employment of a cloud-based SCM has helped Bissell overcome the uncertainty that the pandemic brought with it and lent them greater control over their product management. Though the company is currently using the predictions of the PLM on a short-term basis, it intends to employ it for long-term predictions so that it can effectively channel its resources and improve customer experience.
Titan International Unifies Its Empire with a Virtual Upgrade
When Titan International faced challenges in managing an enterprise resource planning (ERP) and supply chain management (SCM) systems, it turned to a digital solution that can help it overcome the lack of flexibility and scalability that came with the existing models. Spanning across 15 countries, the company sought to build a standardised system that will help it gain visibility into the operations while helping it effectively manage its costs.
Using Oracle's products across the field of ERP, SCM and IoT (Internet of Things), the company managed to move to unified system operations that enhanced the visibility within the organisation. Currently equipped with Oracle Financials, Procurement, Supply Chain Planning and Manufacturing Cloud at their Quincy, Illinois facility, Titan International now has intensive insight into their operations which allows them to make effective decisions and stay ahead of the competition.
Users Enjoy Uninterrupted Connection, Thanks To MTN's Foresight
After the pandemic, the telecommunication leader from Africa, MTN, faced an upsurge of anywhere from 30% to 70% in traffic. People from across its channels were attempting to connect with one another due to the isolation. As the company rolled up its sleeves to invest into the supply chains to maintain the customer experience, it was faced with the challenge of maintaining visibility of its operations across the countries.
Through Oracle's Global Trade Platform, MTN was able to gain regular insight into its operations which allowed it to locate and rectify any issues as soon as they arose. This has allowed them to hone in on individual challenges faced in each country and make intelligent decisions that has allowed them to fast-pace their growth through the course of the pandemic.
Oracle's Supply Chain Management Systems
Built to grow with the world, Oracle's Supply Chain Management System is a dynamic cloud-based suite of integrated business applications that allow businesses to manage multiple facets of their operations with a single software. The SCM system offers Inventory Management, Order Management, Logistic, Blockchain and IoT, and Analytics support amongst its many features, which is suitable for businesses across industries.
With the help of Oracle's SCM, organisations can chart their growth and manage their resources from a single interface. Data from across the company is fed into a customised cloud for seamless management, and accurate data-driven predictions allow the management to take swift and efficient decisions that enhance customer satisfaction and maximise productive efficiency of the organisation.
"Oracle Supply Chain Cloud is designed to suit this requirement and comprehensively caters to end-to-end supply chain process requirements. Agility comes by minimising reaction time in detecting a signal or event, analysing and discovering business impact, deciding on a right course of action and finally, executing it. Oracle Supply Chain Cloud not only caters to all the SCM process pillars but also extensively leverages emerging technologies like IoT, Blockchain and AI/ML to enable a zero latency Integrate – Discover - Decide – Execute framework in supply chain," adds Hirak Kayal, Vice President, Oracle Cloud Applications Development India, PPM and IoT, JAPAC.
As can be seen in the aforementioned examples, a simple choice to integrate SCM into their day-to-day operations has allowed companies from various industries turn their challenges into their strengths. Be it a simple bold decision for Transworld in 2018, or the timely execution of an SCM plan by MTN - these brands embraced the changes and turned them into a vision board for their future.