Modern businesses, including the social sector, need scalability, transparency, and program efficiency to improve their services. Read on to find out how Oracle has been helping Narayana Health and CARE to bring about a positive change in the lives of many.
For Gopal Hedge, a farmer, there's nothing more precious than his daughter, Amulya. Only 10-years-old, she was diagnosed with a hole in her heart and doctors opined that a surgery was mandatory for her to survive. While Gopal wanted to do all he could to save her life, he didn't have the financial resources to make this happen. Then a miracle happened! He was offered free treatment for his daughter at Narayana Health, a world-class hospital facility.
"We are farmers and live hand-t0-mouth on a daily basis. My income would have never managed to suffice for my daughter's expensive surgery. But we managed to get free of cost treatment at Narayana Health. I can't express how relieved I am," says Gopal.
There are many like Amulya, who are in dire need of quality treatment. According to the latest reports, India produces 26 million babies a year - 1 out of 140 children in the world suffer from a heart problem. If you go down this lane, you'll quickly lose count of the number of patients from India, especially since our population continues to burgeon.
In such a scenario, organisations like Narayana Health (NH), one of the largest paediatric cardiac surgical service providers in the world, are trying to make a difference.
"About 12% of the heart surgeries performed in India are done by us," says Dr. Devi Prasad Shetty, Chairman, Narayana Health. "I see 60-100 patients a day and nearly half of them are kids. I examine babies and have to tell the mothers that their children have holes in their hearts. The first question is always about the cost of the procedure which costs about $2000. Very few people are in a position to afford this kind of a hefty expense. A child's life could be lost without that $2000; it's like putting a price tag on human life."
It was in the year 2000 that Narayana Health came into existence, with the aim of providing healthcare to one and all; with the mission of being a name that won't turn away a single patient for lack of funds. "We operate on a model of cross-subsidy," says Viren Shetty, Executive Director, Narayana Health. "We get patients from all stratas of the society. The affluent patients help subsidise the procedures done on the poorer ones."
NH caters to more than 20,000 patients every day across its 30 centres in India. However, would this be possible without technology? No, says Viren Shetty. He adds, "Every patient is unique, every patient experience is unique and this leads to billions of data points getting generated. Oracle helps us crunch all that data, which enables our decision-makers to run a very cost-efficient organisation. Technology allows us to build standardization, which in turn can reduce errors and improve quality, ultimately making healthcare safe."
Dr. Devi Shetty continues, "Our entire data system is stored in Oracle's systems. When you are running a hospital with wafer-thin margins, being aware of your financial health is extremely important. We need reliable data in real time to take major decisions. We do believe in God but, for everything else, we need data!"
While first-generation cloud is built on decade-old technology, Oracle's modern, second-generation cloud is built and optimized specifically to help enterprises run their most demanding workloads securely. With unique architecture and capabilities, Oracle Cloud delivers unmatched security, performance, and cost savings.
For CARE, a global humanitarian organisation fighting poverty around the world, Oracle Cloud Infrastructure forms the epicentre of their business operations, and has drastically enhanced the security, quality and reliability of the systems, while saving time and money.
"We have been operating in 94 countries reaching more than 80 million people," says Mamuka Khantadze, Senior Director of Technical Operations, CARE. "We work with the most vulnerable in the world to overcome poverty in everyday life. Having users distributed across all seven continents, we could not afford to have any degradation in the quality of our services – which is quite a task, given the scale of our operations. Two of the main reasons we opted for Oracle Cloud infrastructure was security and dependability."
CARE uses financial management software running on Oracle Cloud Infrastructure to track expenditures against tax laws in host countries, as well as satisfy the complex grant and compliance requirements from global donors. Similarly, it's is deploying its time-and-expense reporting system on Oracle Cloud Infrastructure.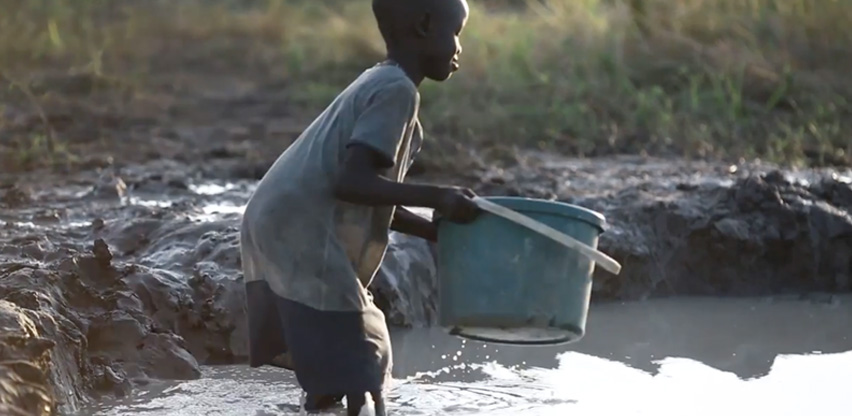 Digitisation has helped CARE achieve great efficiency. Khantadze continues, "We were able to achieve great cost savings in this process, not only through just hard dollars associated with the reduced amount of cost needed for running the system but also reducing the time it takes to pay a vendor or process a particular transaction. Every dollar that we saved through this exercise allowed us to divert our finances towards our core mission, vision and rehabilitation programs."
CARE has estimated that running software on Oracle Cloud Infrastructure will help it save a quarter-million dollars a year; freeing up more funds for food, medicine, and other critical aid. Similarly, valuable insights, previously lost in a massive data avalanche, are now helping doctors at Narayana Health to reduce error, improve the quality of service and ultimately make healthcare safer.
The social services sector is upgrading to modern cloud services offered by Oracle to improve operational efficiencies, service effectiveness and bring about a change in the lives of millions. How about you?