Leading minds of marketing world and creative agency heads feel that marketing needs to transcend boundaries to pervade all relevant touch points within the organisation and connect with customers.
A new study conducted by Forrester Consulting and commissioned by Oracle found that brands are struggling to create a unified view of customers. Only 11% of brands can effectively use a wide variety of data types in a unified customer profile to personalize experiences, provide a consistent experience across channels, and generally improve customer lifetime value and other business outcomes.
Over the last few years, organizations have been working towards reimagining the role of marketing as they serve the business, the brand and customers by offering seamless experiences. During a brand-led transformation process, the marketing team needs to permeate all touch-points within the organisation and strike a deep connect with customers. It is important to tell the story of your marketing journey and brand transformation through the success stories of your customers.
Data lies at the heart of your business and, therefore, it's vital that you effectively nurture it and use advanced analytics to simplify customer's purchasing journey and offer a great user experience.
When the customer is at the heart of transformation
It is important to have a deep knowledge of your customers, listen to them, engage with them in constant conversation and portray their success stories as your own success to ensure a smooth brand transformation.
In December 2018, significant changes started taking place within Oracle that put customers at the centre of everything. Every business model, product choice and process was aligned towards it. The change was happening 'inside-out'.
It comes as no surprise then that Oracle's brand transformation story is the story of its customer's success. In the marketing domain, it is important to listen to customers, their experience of transformation, success stories and so on.
Oracle's expertise lay in helping people see data in new manner, develop insights into it and then unravel myriad opportunities from it. Advanced analytics is used to improve prospects' buying journey. Customers became the heroes of Oracle's transformation story.
When a transformation process is being carried out for heritage brands, it's, however, not always easy to convince top leaders to tip in favour of the change, cautions Amanda Jobbins, SVP Marketing and Digital Demand Generation, Oracle.
"For me, the biggest challenge was to prove that we can drive demand, even as we are undergoing transformation. I realised it was important to stay connected to your customers through this change and keep the conversation going," she said.
According to Puneet Das, VP Marketing-India of Tata Global Beverages, "There will always be cynics in an organisation, who do not get easily convinced about any kind of change. Having said that, it is important to understand that true transformation is possible when customer-centricity is followed across verticals, from end to end. The onus of keeping the customer at the heart of all decisions can't lie upon marketing alone."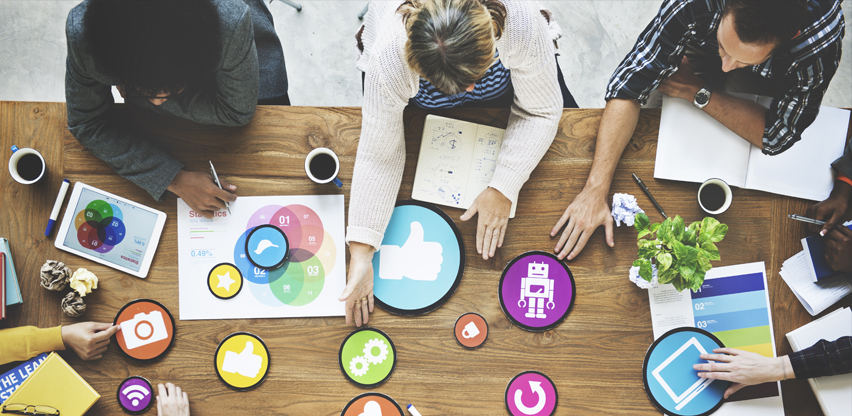 Personalised content is the key to retain customer interest
Engaging content can help brands continue conversations with customers. Predictive analytics and data science can help brands understand what kind of content works with customers.
While good content is important to engage with customers, how does one really decide what kind of content will work with them?
"Should the content be heterogeneous or homogeneous in nature?" questions Neena Dasgupta, Director and CEO, Zirca.
To this, Jobbins replies, "We have to give different choices to different sets of customers. Data science and predictive analytics help us understand the customers and deliver the right content to the right audience."
Giving out the content creator's side of the story, Subhash Kamath, CEO and Managing Partner, BBH India says, "In pursuit of creating intelligent content, many creators forget to add a dash of magic. Content has to be entertaining and compelling, where the brand can be subtly weaved in. Mapping the audience is an absolute must for marketers. Think audience-forward, not brand-forward."
"It is all about personalisation," says Jobbins. "Just imagine the happiness a Coke bottle with your name can provide to a customer! Measuring metrics based on ML and artificial intelligence can help in providing nuanced insights into the customer's mind and delivering personalised results."
Focusing on the last-mile connectivity through opinion leaders and partners
The importance of opinion leaders partners in reaching out to customers should not be undermined. The CMOs spoke extensively on empowering these channels.
"For certain businesses like ours, there's hardly any customer visibility. It becomes absolutely important to empower distributors to reach the customers. This can be done by providing lot of content to them, helping them take up customised courses on digital marketing, etc," opines Jayraj Jadhav, VP, Head Marketing and Digital Business, Tata AIG General Insurance.
Ensuring the last-mile connectivity with opinion leaders or partners is essential for marketers. It is essential for the opinion leader to be close to the product to become an effective channel for customers.
It is also important to understand the multiple categories of opinion leaders. "From people who are simply talking about the brand, customers themselves and contractors or distributors; all of them can influence users to buy a product. Lot of categories have homemakers and children acting as opinion leaders. Enable opinion leaders to create content to reach out to your customers," adds Peeyush Bachlaus, Head of Marketing, Kansai Nerolac Paints.
A brand's transformation journey is the user's success journey and the brand should know its customer well to highlight that effectively.
Source: This article is based on a Breakfast Session with CMOs organized by Oracle in Mumbai on October 11, 2019. The tech giant's first data centre in India was also officially launched on the same day in the financial capital of India.