While there is abundant data available with banks and financial sector, the need of the hour is to utilize these data points and then turn it into a solid strategy using advanced technology to make better, faster decisions and change lives.
There's a wave of hope and happiness amongst locals, even in the smallest villages of rural India. After all, they can achieve their dreams even without having a bank account. Yes, you heard right! Having been told that a bank account is their only 'gateway to success', several locals had given up on their biggest ambitions. However, technology helped them revive their dreams and became a beacon of hope.
While financial inclusion is gradually spreading its wings far and wide, there still exists a sizeable population that falls under the 'underbanked' category and needs to be integrated into the financial landscape to ensure equitable progress for all. It is with this idea that 'born-digital' banks, like PayTM Payments Bank came into existence!
"At PayTM Payments Bank, we aim to make millions of dreams come true by bringing essential banking services to the trusted neighbourhood shops," says Satish Kumar Gupta, CEO, Paytm Payments Bank.
With this move, millions of individuals are now able to easily withdraw cash without any hassle. "It was difficult for me to withdraw from the bank. With PayTM Payments Bank, I can withdraw money at the neighbourhood shop by simply using my thumb impression. I can use this money to expand my business and help my children achieve more," says a local.
That's not all - PayTM Payments Bank has also partnered with microfinance institutions like Arohan, to reach out to a wider consumer base through paperless and cashless transactions. Thanks to digitisation, loans can be credited directly to savings accounts, EMIs can be paid at local grocery stores and debit cards can be used even in the most remote areas. Paytm Payments Bank has grown to be 'India's most sincere bank' by empowering their customers with banking services anytime, anywhere through any device and in any language.
Only three years old, PayTM Payments bank processes more than 20 million transactions a day, without any lag or error, thanks to the efficient Oracle Cloud.
Have you ever wondered that modern banks literally sit on treasure troves of data - but what is the point if they can't use it in a valuable way? Sounds valid, right? The ultimate goal for most of these banks is to foster strong and meaningful relationships with their customers, so that they can be as involved in their financial lives. Of course, this helps to improve the way a bank functions too!
While there is abundant data available, the need of the hour is to utilize these data points and then turn it into a solid strategy using advanced technology. This is exactly what Federal Bank Limited, a private commercial bank headquartered at Aluva, Kerala is doing - they believe in providing 'easier, faster, quality banking services' to anyone and everyone.
They already have over 1,000 branches and ATMs in different states of India and are consistently upping the game by offering its customers a range of services at their fingertips - mobile banking, Internet banking, online fee collection, on-line bill payment, cash management services, insurance, mutual fund products and more, as part of their strategy to position themselves as a financial super market. "At Federal Bank, we reach out to customers who are unable to reach the banks," says Akhil N Kumar, Priority Relationship Manager, Federal Bank.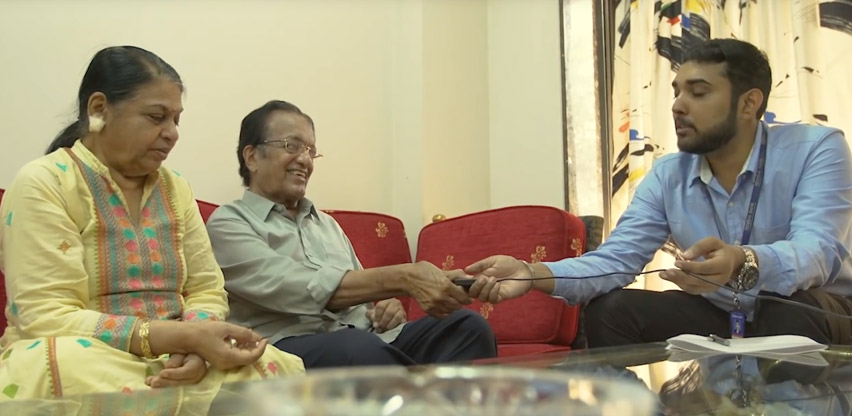 Of course, the customers couldn't be happier! "Who goes to the bank anymore? I do all my bill payments sitting in the cab while going to office," says Vrushali Deshpande, a salaried professional.
Federal Bank today is consistently fulfilling its joint goals of driving profits and consumer loyalty. The bank wanted to improve business productivity to fuel its next big growth wave. The analytics system needed to be streamlined; the database management had to be automated to eliminate human errors and the uptime needed for business operations had to be improved. It was at this juncture that the private bank decided to invest in a revolutionary technology - Oracle Autonomous Database.
Federal bank was not only able to effectively patch and optimize their data, but also analyse it through a robust platform. With Oracle's tools that are self-sustaining and focus on reliable database management, the bank was able to witness significant improvements across their major financial indicators.
As Shalini Warrier, COO, Federal Bank says, "In just under four weeks, we had an intuitive, user-friendly solution with full drill-down and roll-up capabilities. This empowered our senior leaders with actionable intelligence for faster decision-making. We're now looking to enhance the scope with social media content for better sentiment analysis and a more holistic understanding of our customer."
It's not just large or mid-size banks that are leveraging the capabilities of Oracle's advanced technologies, these include small ones too. Let's take the case of AU Small Finance Bank (AUSFB) that has garnered visibility for promoting financial inclusion even in the rural hinterlands of India. "We offer easy access to financing and banking services, so people can achieve their ambitions and change their life," says Ankur Tripathi, Senior VP - Technology, AU Small Finance Bank.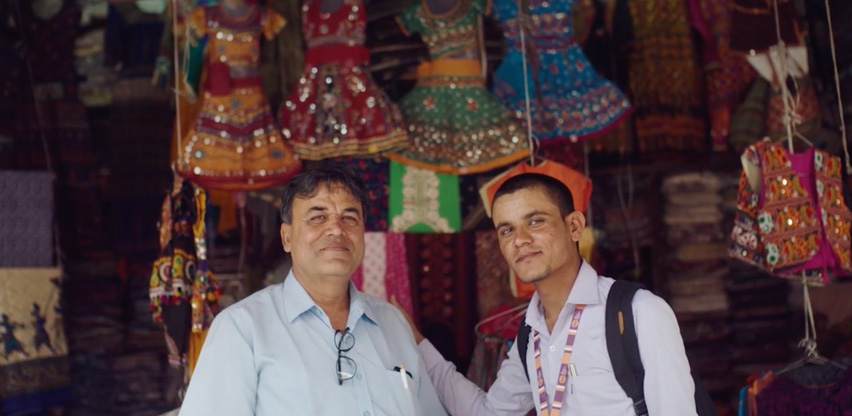 While the idea was brilliant, the execution was not so simple! Getting access to certain segments of the population was challenging, but with Oracle's advanced technological tools, AU Small Finance Bank was able to implement the biometric system in a seamless manner, so that each and every person could open a bank account and pave the path to their dreams.
Oracle has been successfully transforming the regulated financial sector by optimizing data and analyzing it to bring in financial inclusion in the country. Banking services has reached the doorstep of the 'unbanked' section of population.
Technology has become the key to change the financial landscape of the country.