article
BY HT BRAND STUDIO
|
Aug 5, 2019
If guesswork is your go-to tool for sales forecasts and your finance team looks gloomy at the end of every month, then it's time to contemplate!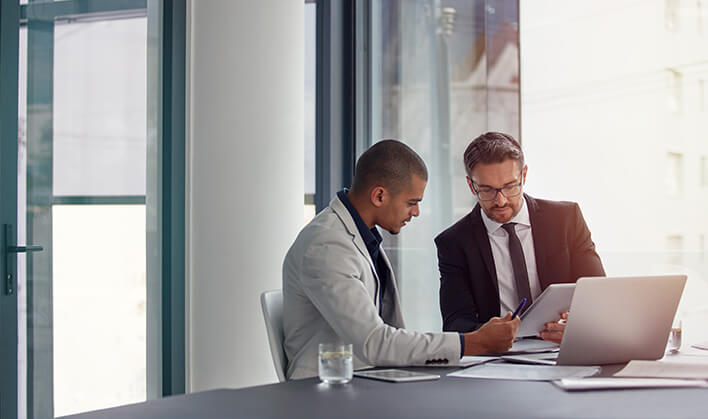 Most business owners find administrative workload as a key challenge. When employees spend a majority of their time keying in numbers, creating files and updating spreadsheets, productivity suffers tremendously. On top of that, with every department working in their own silo, bringing all the information together to strategize the next steps gets difficult.
Sounds familiar?
Here are 5 tell-tale signs that you've been ignoring the internal systems and processes at your company. And, that, it's time to move to cloud ERP.
1. Your finance team looks bogged down at the end of every month
Let's hope that your employees are not still manually entering invoice details into accounting and sales systems; because, if they are, you need to first take this roadblock out of the picture.
Now, even if you have digitized your systems, do you find your finance team regularly asking your sales team for updated numbers? Moreover, come end of the month and a gloomy-looking finance team is a testament to the amount of work piled on them for reconciliation and reporting.
A cloud ERP software helps consolidate all data—manual or digital—in a jiffy and reconciliation becomes a cake walk. Moreover, since all the data is on the cloud, it can be accessed from anytime and anywhere. This leaves your finance team with enough time to concentrate on financial analysis, decision-making and other productive tasks.
2. Guesswork is your go-to tool for sales forecasts
Do you really think relying on guesswork for sales forecast in today's world is a good idea? In a data-driven age, where analyzing every big and small data is easily possible, a business cannot afford to depend on subjective reasoning and biases.
A cloud ERP system helps you and your sales team by giving visibility into every aspect of customer relationship management. Equipped with real-time dashboards which can be accessed from any device, business development executives,as well as managers, can gain better insight intosales patterns and trends. This, in turn, helps everyone figure out what has worked well in the past and what can work better in the future—eventually making forecasts more accurate and reliable.
3.The idea of inventory counting gives you jitters
As the volume of sales grows, unpredictability grows further. This means that stock-to-order might often go out-of-balance and the demand-supply gap might lead to an unnecessary unrest for customers as well as sales reps. Moreover, if your product- shipping and inventory stock are out of alignment, your company reputation might suffer in terms of reliability and service.
With real-time inventory management, all your counting woes can become a thing of the past. This means that you can get all the needed numbers with a single click fromdifferent physical locations where your inventory exists. A cloud ERP software allows all this and more to assist day-to-day processes for everyone involved. While the inventory managers and warehouse clerks can access relevant information in the form of charts and KPIs on a daily basis, the decision makers, too, can identify slow-moving goods, profitability levers and cost centers for setting new goals.
4. Your customers often get annoyed, because it takes forever to get a relevant response
If a customer enquires about a shipment status and the sales rep can't provide a quick answer, then it reflects poor management and cross-functional issues within your system. Moreover, if a customer has to provide the same information again and again, then that's another blot on your brand reputation.
A cloud ERP software keeps all departments on the same page by giving everyone access to the same information. This empowers the customer service representatives to answer customer queries related to orders, shipping status, product availability or other service issues without having to cross-check with other departments. A happy customer is the biggest asset for any company. And, we all know who the king is, don't we?
5. You are overwhelmed by different software for different processes
So, all your front-end and back-end systems are running separately, and different sets of employees have access to different sets of information. Also, there is no disaster management and recovery system in place. Information once lost, will be lost forever.
With the lack of accurate data from sales, inventory management will certainly suffer. Without the latest information from accounting, marketing budgets and payroll management can all go for a toss.
Cloud ERP enables every business function to store and access information from a single disaster-proof database. It thus helps every stakeholder in gaining transparency and freeing up your staff's time to work on more high-value and strategic activities.
If one or more of the above reasons are true for your business,then it's probably time to transition to a better way of working to accelerate your growth.
Request a personal demo of intelligent, cloud-based ERP software from SAP.
The above content has not been created by any Mint journalist or editorial teams