article
BY HT BRAND STUDIO
|
DEC 20, 2018
Organizations need to adopt four key enablers—identified by SAP—to become an Intelligent Enterprise. Two of these include adopting a cloud-first approach and using data to drive differentiation.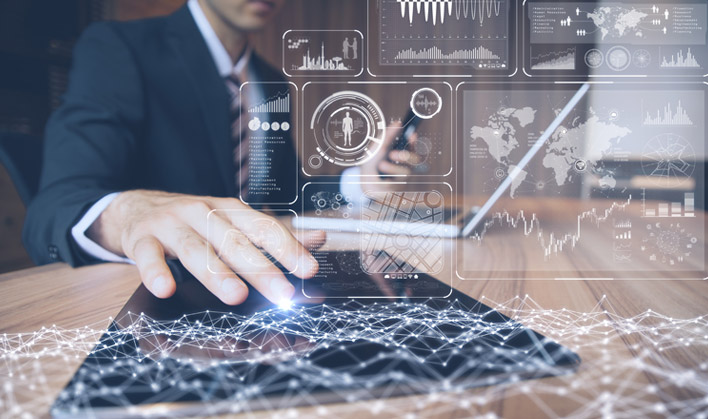 In our highly digital economy, data has become a tangible asset for every company. Advances in big data and analytics have helped businesses like Airbnb disrupt industries through real-time, agile decision-making.
However, the primary issue that companies big and small face is that as they grow, their data banks become messier and harder to authenticate. Ensuring that this data stays accurate requires huge amounts of effort and capital.
Which is why industry heads across the world are looking at the Enterprise Resource Planning (ERP) sector, no longer questioning if they should integrate an automated cloud-based solution into their business; but, rather, how best to go about it so as to keep up with the relentless pace of innovation.
At its core, ERP is more than just a way to run a business smoothly. ERP software is built with the concept of running 'Intelligent Enterprises'
So what is an Intelligent Enterprise?
As the name suggests, the Intelligent Enterprise concept blends technology-based services with a higher understanding of human behavior. In a company, ERP becomes an enabling platform to drive a business's strategy and anticipate its data needs. It helps the business to access, view, and manipulate information for better decision-making.
For example, with enough historical data about previous production cycles, an intelligent system can warn a factory floor manager about an impending mishap and how best to avoid it. Sales reps can pick out market trends and prioritize the opportunities that are likely to close this quarter.
Apart from proactively responding to its needs, an Intelligent Enterprise can create business models and revenue streams with its data-driven capabilities.
Having understood the concept of an Intelligent Enterprise, the next logical question is:
What does it take to create an Intelligent Enterprise?
Achieving such a seamless technological intervention involves connecting all parts of the business to each other; and, more importantly, thinking of your business not in parts but as an end-to-end mega-process.
For example, companies should think of customer experience as not just one part but orchestrate the entire value chain to deliver the best customer experience possible.
While data has always been at the core of an intelligent enterprise, businesses historically were also limited by processing power. Gathering data was never the problem.
This is where cloud-based SaaS ERP has a distinct advantage. As cloud computing represents virtually limitless resources, a business is no longer bound by its physical or hardware limitations. And with SaaS software, they can access these vast resources with a subscription-based model. ERP software like SAP Business ByDesign, which has been built for small and medium enterprises (SMEs), can integrate all business processes and turn real-time data into actions.
In the short term, such software will help make decisions driven by big data analytics to positively impact things like quality, cost, and time to market. But, over time, as more data is aggregated, decisions previously never considered will start to make an impact, like design and process changes.
Building these abilities into a company's legacy ERP may take years of trials. However, SAP's cloud solutions are custom-built for the industry it is going to be used for. This means that the outputs and visual interface will not only show the parameters that matter for that industry, but the system will also upgrade itself if there is a change in regulation or processes.
A good example of this is the impact ERP software has on the tax implications of company's decisions. This can be a challenge during a major tax regime change, such as the rollout of the Goods and Services Tax in India in 2017. With intelligent ERP, companies can proceed with their business as usual as their tax compliance will be taken care of with a simple update of the software.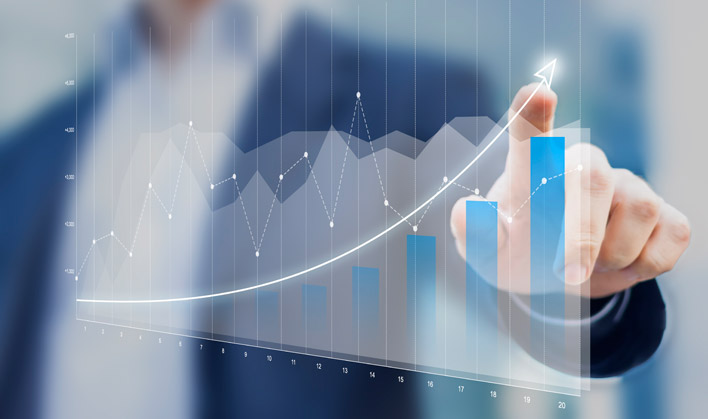 The nature of an Intelligent Enterprise
Organizations need to adopt four key enablers—identified by SAP—to become an Intelligent Enterprise. These are:
● Customer-centricity
● Data that drives differentiation
● Digitized processes
● A cloud-first approach
Ultimately, becoming an Intelligent Enterprise is about staying nimble and being ready to handle market shifts. These types of enterprise-wide changes require significant growth pains and culture shifts. It is also possible that some parts of the business may be slower to adopt these changes than others. And some organizations will undoubtedly move faster than others.
But the nature of these changes can start a positive change in the company's outlook. As organizations adopt technologies such as automation controls, chatbots, blockchain, and machine learning, they will get smarter — and this will act as the catalyst towards the next big step.
Many businesses still have a way to go before they become hyper-connected Intelligent Enterprises. But these technologies exist, and there are countless examples of companies around the world that are already leveraging intelligent technology to fundamentally redefine their businesses.
Discover how advanced solutions from SAP can help your mid-sized business transform intelligently.
The above content has not been created by any Mint journalist or editorial teams