With the dizzying array of channels now available for brands to plug into the digital world, how can SMEs maximize their customer engagement and still remain competitive in the market?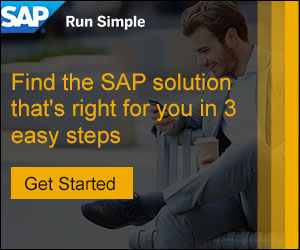 Customers today are vastly different from what they were say a decade ago; they are hyper-connected, smart, fast, intuitive, cautious, and have higher expectations than ever. And it's not just the digitally native millennials that we are talking about; older customers have caught up as well. To keep this wide and diverse group engaged, companies irrespective of their size, need to provide a top-notch user experience. A business's ability to provide stellar customer experience is what will differentiate the winners from the laggards on the digital transformation spectrum.
In the past decade some business behemoths have failed purely because they could not keep up with customer expectations. Now, more than ever before, businesses risk falling into oblivion if they lose their focus and are unable to innovate, deliver exciting new products, and give the customer what they crave.
The word on the street
A recent report by SAP - Digital Transformation Executive Study – says that while a large majority of companies understand the significance of digital transformation, only 3% of them have completed digital transformation projects across the enterprise.
The study suggests that the difference between the leaders in digital transformation and the rest is that the former are 58% more likely to cite customer empowerment as a key global trend. These leaders have also successfully connected their customer-facing efforts to business processes across the enterprise and extended them to partners and suppliers.
Now, here lies the challenge: Business heads must not only adopt incremental technology but truly make their business digital, with the customer at the centre. In reality, though, many organizations often jump into new technology without actually identifying their unique problems and objectives, or the needs of their customers.
On their individual digital journeys, some companies, especially small and medium enterprises (SMEs) which are customer-centric, may need a complete overhaul of their systems and business model. They will have to analyse data so as to give their customer completely personalised service, and maximise their gains. On the other hand, some may already have access to the technology, but will still need to learn to harness it to its maximum value.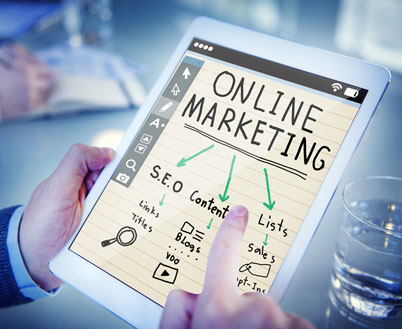 Source- Pexels.com
What does the customer want?
In India, customers are changing and evolving, and additionally the patterns of consumption are shifting. Growth for both big and small companies is coming not just from large cities but from smaller ones as well.
A report by the Boston Consulting Group says that in terms of consumption expenditures, emerging cities (those with populations of less than 1 million) will be the fastest growing. "Fueled by rising affluence, expenditures in these cities are rising by nearly 14% a year, while consumer spending in India's biggest cities is increasing at about 12% a year," the report says.
The report also suggests that in India, digitally influenced spending is currently about $45 billion to $50 billion a year, and it is projected to increase more than tenfold to $500 billion to $550 billion—and to account for 30% to 35% of all retail sales—by 2025.
In such a scenario, businesses both big and small will have to have their finger on the nerve of the customer, their preferences, experiences, and expectations. The key is to invest in technology solutions that can help companies gain and harness such insights. It has become especially important for SMEs to map out the customer journey and establish an end goal.
As it is often understood, digital transformation is not just for large businesses. Technologies such a cloud computing, broadband connectivity have made digital journeys more accessible for SMEs. And SMEs can benefit immensely by analysing data in real time and leveraging it to improve business processes and customer experience.
Instant insights
Gathering data on customers is one thing, but the real challenge is to be able to derive meaningful insights to enhance customer experience. The more the data analysed, the more companies can personalize customer experience.
"Digitization and the fast pace of changing market and consumer dynamics require fast, frictionless "real time" insights into a multitude of different areas for decision making, specifically customer-journey management and design," writes Mckinsey.
SMEs have relied on traditional market research for insights into customer behaviour, but that approach takes far too long and cannot generate constant customer feedback. Therefore companies need to find more agile ways of generating insights.
SAP's Business intelligence solutions like the SAP Analytics Hub, for instance, is a great product that can facilitate better decision-making with the right analytics available to the right user at the right time. It simplifies access to analytics scattered around multiple heterogeneous environments and grants users with actionable insights without compromising agility.
Providing best customer service experience across media
Research says that customer expectation for a seamless omnichannel experience is high on the list of transformation considerations. Digital transformation means that the needs of the customer are met during every interaction across any touchpoint.
Customers today are used to shuffling between various kinds of media and channels, and they expect the same when it comes to buying products or services. They need a seamless omnichannel experience so they can engage with companies, across the web, on social media, or in the real world.
For example, the SAP Hybris Service Cloud, can personalises omnichannel service by empowering agents with a complete customer view. It can manage and track customer service performance end-to-end, ensuring an optimal customer service experience. Similarly, the SAP Hybris Engagement Center aims to resolve your customer queries faster by using a unified agent desktop with built-in communication channels. SMEs can create a consistent customer experience by managing all customer contacts in the same interface.
There is state-of-art technology, products and solutions available for everyone's individual needs, to make any business truly digital. Executives just need to be bold enough and implement digital strategy that can not only be easily adapted and scalable, but which will also create happy customers everywhere.
SAP's exclusive solutions for SMEs help you take complexity out of running your business, so you can focus on growing your company. To gain customized insights that work for your unique business needs, simply leave your details below.