article
BY HT BRAND STUDIO
|
OCT 1, 2018
The right business software can give you clear visibility into your entire business and complete control over every aspect of your day-to-day operations and decision making.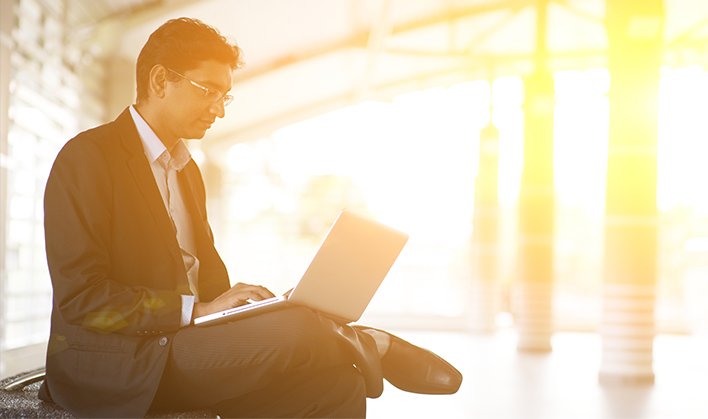 When talking about the benefits of using artificial intelligence and machine learning in running businesses, it may seem like these technologies are the reserve of large multi-national companies. Many small business owners know that big organizations make better decisions using business intelligence software. However due to constraints on resources and time, analytics and business software is hardly ever high on their list of priorities. Also, overhauling the different software systems already in place can cause confusion among customers and employees or even downtime – luxuries that small and medium enterprises (SMEs) can rarely afford.
Fortunately times have changed and due to the increased computing power of our smartphones, tablets and personal computers, the cost of access to digital technologies like cloud computing, Internet of Things (IoT), social media, big data, and predictive analytics is drastically lower. For the first time, it is possible for small businesses to deploy intelligent enterprise software to fulfill different needs, analyze their performance, and cut costs.
Intelligent Enterprise emphasizes on seamless connectivity, eliminates repetitive tasks by automation, recommends solutions to problems through machine learning and uncovers insights into the business through advanced analytics. It is not an exaggeration to say that these can truly empower businesses. However when investing in enterprise software, there is a temptation to go all out and buy complicated system which promises to accommodate all future needs. But for a solution to work it must be simple and easy to manage in order to be successful in the long run. To get the best bang for buck, here are a few points one must consider before buying intelligent enterprise software for their small or mid-sized business:
Maximizing the value of data
Today there are more data sources and raw information available than ever before. Effective data management provides a new source of competitive advantage and revenue, according to IDC, a global market intelligence firm. Unfortunately, a lack of coordination among different data collection points and lack of access is keeping many midsize businesses from achieving competitive advantage. Among its many pitfalls, scattered data leads to poor customer satisfaction and internal misunderstandings of what the data represents.
As use of digital technology matures, businesses must treat data as an asset that requires ongoing and continuous maintenance and attention, instead of viewing it as a one-time project. Truly effective business intelligence software not only standardizes and merges data logically but also retrieves it to present it to workers in formats that they are familiar with, enhanced with new information to make them more effective at their job.
More often than not mid-market companies do not have highly skilled professionals with training in advanced database management to collate and categorize data. Thus any data collection system must be intuitive, easy to use and easy to teach for new employees.
Flexibility
For mid-market companies business requirements can change rapidly. There are large companies like Daimler who simply inform their suppliers that "as of then and there" the carmaker will only accept invoices in electronic format. If these suppliers do not have the ability to generate such invoices, Diamler will switch to another supplier. So SMEs need to be more adaptive so the enterprise software they buy needs to be flexible. More importantly they need to be able to adjust the solution on their own as they cannot bring in expensive consultants and programmers just because a certain work flow needs to be changed. This is where cloud-based software can help: not only can it help run businesses on an op-ex model, but it can also cut down cost of maintenance and feature enhancements based on business needs and industry requirements.
Furthermore, a midsize business owner can gain several other advantages by moving to advanced cloud applications. These include using easy dashboards to take real-time decisions based on data insights, managing and streamlining financial operations, and empowering employees to make intelligent decisions, among others.
Strong Software Partners
Businesses need to contend with changing business landscape. For example the introduction of Goods and Services Tax (GST) in 2017 left many traders and SMEs clueless about how to file taxes and claim GST credits. Since GST is levied at every step in the production process, but is meant to be refunded to all parties in the various stages of production other than the final consumer, companies needed to account for all their expenses to ensure compliance - not an easy task when you consider that GST returns had to filed monthly.
Legislative shifts like the rollout of GST can easily put stop to operations of a SME using accounting software from a small software maker. However companies which were using intelligent enterprise like SAP
Business ByDesign – a single integrated solution which is tailor-made for small and midsize businesses – enjoyed the backing of well-established enterprise software maker which has enough manpower to alter their services to suit the new requirements. Thus while buying software for your business, it is important to see if the provider is equipped to update their services according to your changing needs.
The right enterprise software can help you gain a deeper understanding of your customers and predict and proactively meet their needs. To stay competitive you need to tap into the digital capabilities that can transform your business into an intelligent enterprise.
Request a personal demo of intelligent, cloud-based ERP software from SAP.
The above content has not been created by any Mint journalist or editorial teams