article
BY HT BRAND STUDIO
|
NOV 16, 2018
Every small and mid-sized business aspires to grow but fear losing out on their culture of close-knit workplace and can-do attitude. Keeping the spirit and values of the company intact through rapid expansion is possible - with the right approach.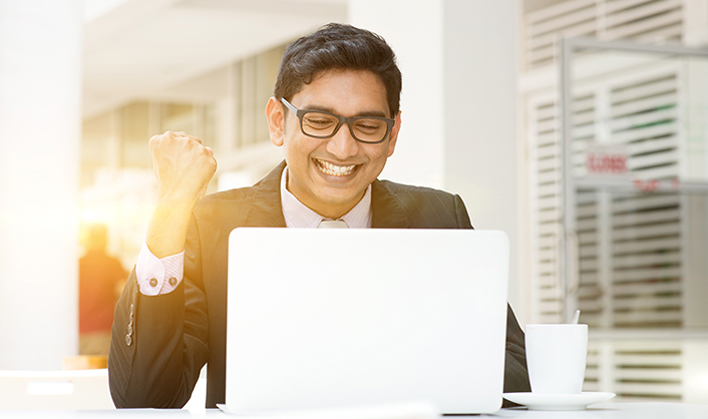 For small and mid-sized businesses, rapid expansion can be a very exciting phase. From steadier streams of revenue, serving clients better, to expanding your team, scaling up a business can be very empowering for its founders and executives. It is not only proof that their ideas are commercially viable but is also a source of optimism for the future.
Between all this growing and thriving, one problem that startups and small business owners face is maintaining company culture. Growing means that a lot of new people will be inducted into the company. Expansion can make you feel like the spirit and values of your company is lost.
From knowing every employee almost as a family member to seeing new faces everyday can be a little dispiriting. It make one miss the "good old days" when things were more intimate and your core values and culture were more ingrained in the daily life of your company.
While smaller businesses have a strong can-do attitude and a clear sense of purpose, it can be challenging later to preserve and scale your company culture as your business grows, as more people join the team and it becomes more successful.
Your company's culture extends further than team outings, monthly townhall meetings and happy hours. Culture relates to everything from management and leadership to employee performance. It's the attitude of your communications with employees and clients. It's a set of core operating values and beliefs that keeps your business growing without diluting it.
Every small and mid-sized business aspires to grow. However many owners can be hesitant of losing the agility and flexibility of their existing setup. So how can startups achieve growth and stability without sacrificing their culture of innovation? It's possible, with the right approach.
1) Stay focused on your mission
Despite the complete change in the nature of their business, video streaming pioneer Netflix's documents defining its culture have remained largely unchanged since 2009. The slides which outline the seven aspects of its culture, recruiting and compensation created quite a stir. Never before had work culture been approached with such care and innovative thinking. Companies everywhere started adopting these revolutionary ideas which emphasized on freedom for employees and incentivizing high performance.
Over the last decade, through times of rapid expansion, Netflix still values the same nine key behaviors and skills in its workforce (judgment, communication, impact, curiosity, innovation, courage, passion, honesty and selflessness).
By following through with these values in all of its company policies and circling back to them time after time, Netflix has achieved a culture known for its scrappy, bootstrapping attitude, uncommon for one of the largest internet companies by revenue.
2) No duct-tape solutions
After years of exponential growth and going public in 2016, Blackline – a cloud software maker – faced a sizable challenge. The need for processes, systems, and capabilities that deliver an employee experience that is engaging, empowering, accessible, and relevant.
Due to years of rapid growth, BlackLine found itself in a situation where the workforce used disconnected systems and out-of-date tools. Its systems and tools were not scaling with the business and limited cohesive decision-making and action. To create a workforce culture that worked well together, the company needed to replace its duct-taped digital platforms with a cloud-based solution that empowered every employee.
To address this problem BlackLine's HR organization focused on delivering a value-added experience that supports individual, departmental, and company needs. One important aspect of this was to give employees the best digital tools to do their job and cut down on repetitive tasks.
For example enterprise software maker SAP's digital solution for small and mid-sized businesses – SAP Business ByDesign focuses on empowering employees with self-service procurement capabilities to save time and costs, centralize supplier information, and uses analytics to make informed decisions every day with analytics that are built into every process.
"Talent is the most valuable asset in your business. If you're not maximizing that talent by giving them the best experience possible, opportunities are lost," Renee Marino, vice president of Human Resources and Organizational Development at BlackLine, stated during her presentation at SAPPHIRE NOW .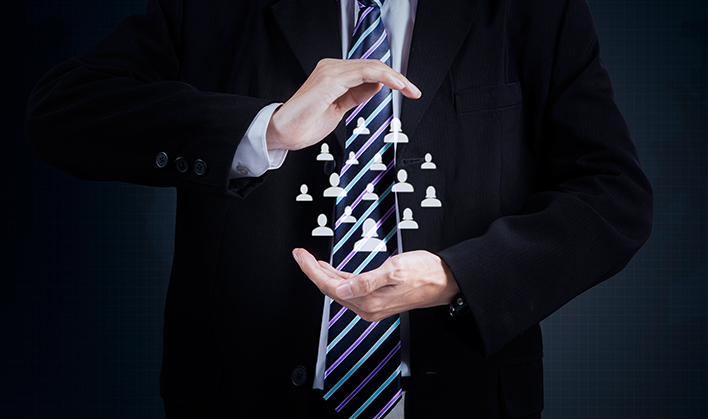 3) Keep a close watch on hiring
During the early days of a business each hire is screened by the founders but as the business grows, these jobs are relegated to the HR department. While this is practical for the top executives, a company's true culture is usually reflected in the attitudes of its mid-level and junior employees.
As you grow your team, you may be faced with the pressure to recruit quickly to meet demand. However hiring new employees that aren't a good fit contribute to a negative attitude in the workplace. Hiring people who don't share your vision is the biggest reason can dilute the company's founding principles and also cause internal conflict.
Hence leaders should remain active in the hiring and onboarding process, making appropriate introductions and injecting a personal touch to convey and preserve the company's work culture.
4) Employee engagement is key
Businesses adopt digital business software known as Enterprise Resource Planning (ERP) software to advancing services, improving customer satisfaction and reducing costs. However ERP software can also help employees be more committed to company objectives. When employees are engaged, they are more productive and willing to go the extra mile resulting in increased customer satisfaction and profitability.
The right ERP software will not only streamline inventory management, accounting, customer management and warehouse management but also share real-time insights which can boost the productivity of your employees, and make them feel more empowered and confident.
Request a personal demo of intelligent, cloud-based ERP software from SAP.
The above content has not been created by any Mint journalist or editorial teams